How does EPAScada work?

Loading measured values from the SCADA system
Set initial values based on uploaded data
Flow and water pressure simulation on the water supply network using the EPAnet software package
Processing the results and presenting them in EPA Scada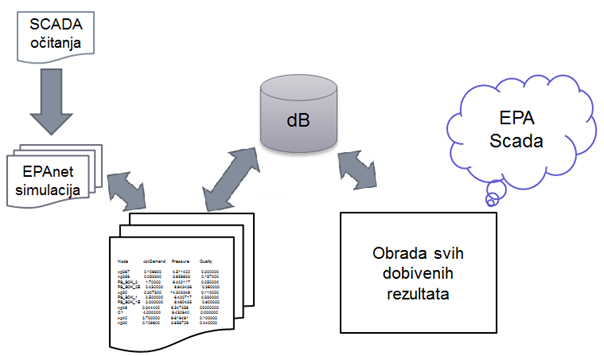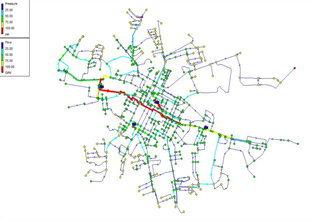 Detection of possible water losses using the EPAnet system. Simulation of flow and water pressure on the water supply network.
EPANET is a computer program that performs a period of simulation and check the quality of the pressurized hydraulic water supply network.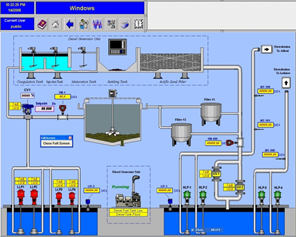 Read metrics from any SCADA system in a given time interval.
SCADA is a computer system for monitoring, measuring and managing industrial systems.
Image 1, Basic view of EpaSCADA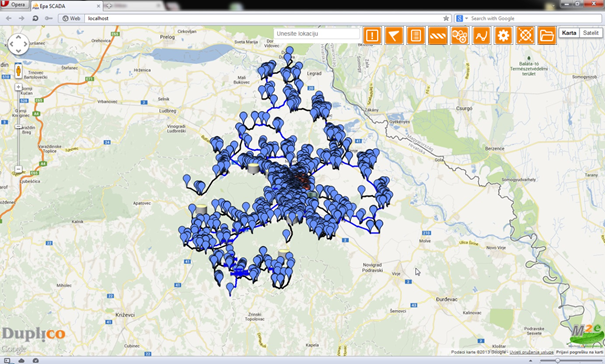 Display of a simulation in Web-based software based on the Google Maps system
The possibility of filtering the data displayed (pipes, valves, water fountains, pumping stations, nodes)
Overview of statistical data for each point of the water supply system
Simulation of the water supply system for a certain historical time period
Integration with Google Street View to help find the required waterworks on the map
You can choose map view mode (satellite, topographic, road view …)
For EpaSCADA start, you must launch the Google Chrome browser, Mozilla Firefox, Safari.
In the address input field enter: http://localhost. After successful entry, the content opens as shown in Image 1.
From the basic screen you can use the following functions:
scroll (left, right, up, down)
zooming
use of various filters
search by address, place
change display (satellite, field, cartographic)
display information about objects (junctions, pumps, valves, etc.) and pipes,
a description of the measured values, the value by measurement and the value according to the simulation
data trends of a particular facility / pipe
adding additional information for a particular object / pipe
add measurement values
adding documents related to an individual object / pipe


– node marking without indication of potential leakage


– node marking without indication of potential leakage


– node marking without indication of potential leakage


– node marking without indication of potential leakage


– node marking without indication of potential leakage


– node marking without indication of potential leakage

– node marking without indication of potential leakage


– node marking without indication of potential leakage


– node marking without indication of potential leakage

– node marking without indication of potential leakage


– node marking without indication of potential leakage


– node marking without indication of potential leakage


– node marking without indication of potential leakage