EU Projects

30.09.2016. Duplico submitted a project application under the Call for Delivery of project E-impulse to implement the Duplico d.0.0. Modernization Project, a reference MIS tag: KK.03.2.1.06.1667.
The total value of the project is 828.366,10kn and the total eligible cost is 439.607,75kn.
The implementation period of the project is 18.09.2017-18.04.2018.
The objectives of this project are to expand the production capacities of the existing Duplico d.o.o buisness unit by acquiring a new manufacturing system and machines and the strengthening of Duplico's competitivness through the application of new production technologies and the launch of a new production line.
The project activities are focused so that they result in the project's stated objectives of the Call for Proposals submission.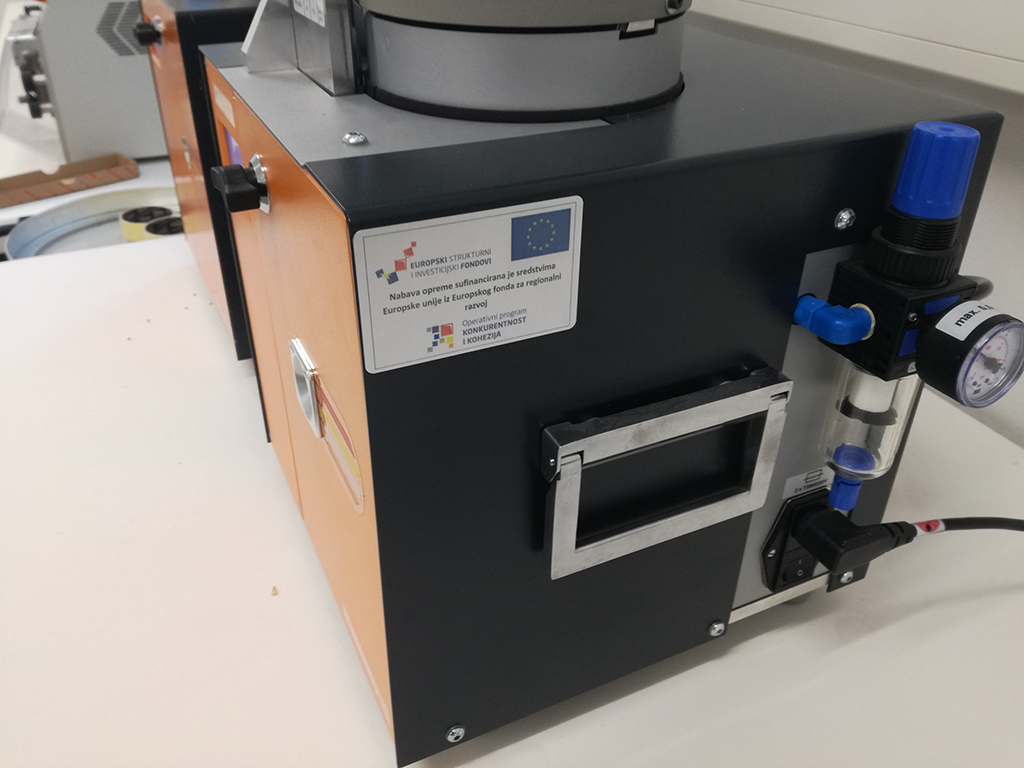 The installation of the pneumatic system with the associated tools and the procurement of machines will improve and modernize the existing production, expand the  company's production capacities and enable the introduction of a new competitive production line.
All of this, together with the recruitment of new employees, will result in greater Duplico company's competitiveness on the domestic and international market, with increased revenue from the electro-power production that the project wull achieve by the end of 2019.
Installing a new system and purchasing new machines will contribute to more efficent use of energy and reduce production costs, thus making the manufacturing process more innovative and more advanced.
Project implementation flow: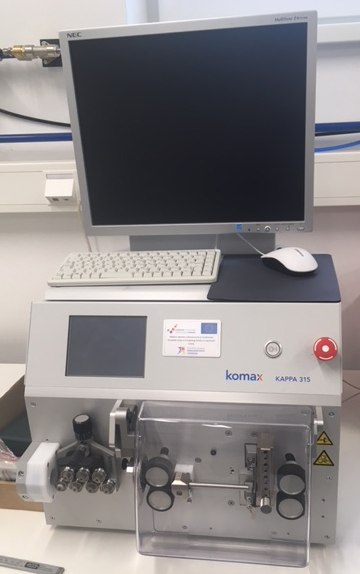 08/21/2017. we recieved a Project financing decision amounting to 280,000.00kn, or 63,6931446% of eligible project costs.
09/18/2017. we started implementing the project by contracting the procurement service with the consulting company.
09/28/2017. a contract was signed for the purchase of an automatic cutting and removal machine for wire and cable insulation Komax Kappa 315, Komax IMS industrial printer and automatic Komax ADS115 wrapping machine. The machines were delivered and installed in the works 11/27/2017.
10/16/2017. the contract for the purchase of the insulation removal and wrapping machine 2 x 0,5 x 1,5mm2 was concluded. The device was shipped and installed on 03.11.2017.
10/18/2017. the contract for the purchase and installation of the pneumatic system and associated tools in Duplico production facilities was concluded. The system has been installed and put into operation on 11/15/2017.
11/30/2017. we concluded with the Ministry of Economy, Entrepreneurship and Crafts (PT1) and the Croatian Agency for Small Buisness, Innovation and Invesment (PT2) the Grant Agreement.
4/18/2018. Duplico Modernization Project was completed, within it we equipped our workshop with:
pneumatic installation and tools
automatic wire withdrawal machine
automatic cutting and cable isolation removal machine
industrial wire marking printer
We have published a project implementation article in the EGE magazine.
Contact:
Nikolina Đujić
e-mail: nikolina.dujic@duplico.hr
Duplico d.o.o.
Tel: +385 1 2657 717 / fax: +385 1 6589 231