Building Industry

The goal of each company is to save energy, but Duplico also offers systems and technical solutions that will reduce the need for energy and ensure minimal consumption. Increasing energy efficiency increases the comfort of life and durability of buildings, and we are doing just that. Using our long-standing experience we have created a unique automated management system with various technical solutions to increase energy efficiency.
In the building industry system and increasing energy efficiency, the physical properties of the building and the energy system of heating and cooling, as well as ventilation, electrical appliances and lighting used in the building are included. On each of these systems, we aim to implement our technologies and monitor and manage the SCADA system consumed by out engineers and smart apps. Through this system we manage automated heating and cooling processes of the building, production, consumption and delivery of electricity and turning the light on and off. By integrating all energy system buildings, we are making it easier for you to manage your object.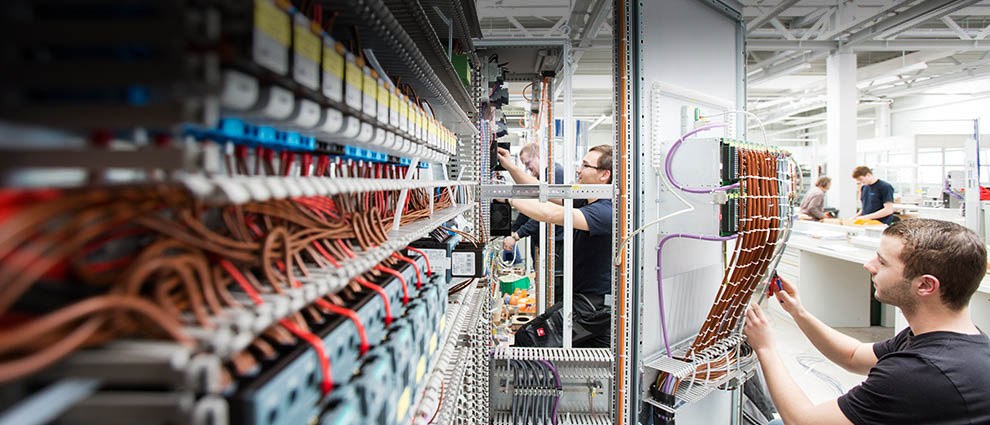 By implementing and managing the heating and cooling system, the maximum utilization of the solar power plant potential is performed, and the heating and cooling degree is regulated using the available metering data. This would mean that the heating mode of energy is stored in the hot water tank while the cooling mode increases the cooling rate, but all temperatures are available in the system. We use a LON communication protocol that transmits the measured values to an automatic station and finally sets a hot water temperature setting. During the cold days, mild heat is provided, and in the summer it efficiently refreshes the room at a more comfortable temperature. In cooperation with Variotherm we also build modular walls that represent a highly economical heating and cooling system, and it works with low water temperatures in the system. Walls are easy to set and adapt to different types of objects. This reduces the cost of heating and contributes to the energy efficiency of the building.
Such solutions are great for private and business premises as well as public institutions such as schools, kindergartens and hospitals.